In general I wanted to go to Vienna from Zurich. Despite the fact that there is a border between Austria and Switzerland there is no chance to go to Vienna from Zurich, I had to change a bus in Munich.
Well, if I anyway have to make a change in Munich, at the same time I decided to see the Munich.
First I was looking for host there couple of days. It turned to be useless, because now there is a big festival Oktoberfest there and as a result there is the a pilgrimage of tourists from all over Europe. The host searching has to be dealt a few month in advance.
Then I decided just to go there in the morning and leave in the evening.
On a walking street in Munich I've seen the coolest animated sculpture of its kind. The dude didn't move at all and the suit was not for 5 cents.
all the badges of Third Raich were sticked up in the storefront of curiosity shop
One more storefront – sado-maso-Barbie
There is possible to see a fast, clean river by walking distance from the center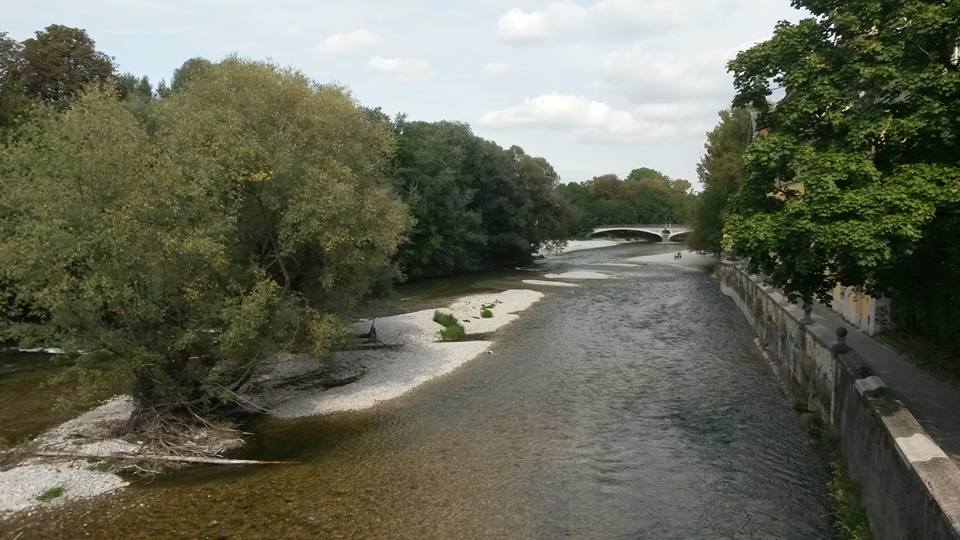 The Octoberfest itself represents a huge number of people in suits gathered in amusement park. They set up tents and sell a lot of beer there during the fest
It looks nice no doubt
I found a monument to some german during the night stroll. The monument was made a place of memory of the idol by Michael Jackson's fans.
There is the same crane lake in Zurich
Also there are lots of trishaws driving tourists to their hotels. Two tourists got off in my presence. They paid 25 euro. Apparently drivers make tons of money here these days.
On a bus station, next to the my departure platform volunteers arranged a station for helping refugees. There are soup, sweets, fruits, medicines and other stuff. Well done, Europeans.